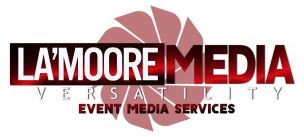 Veteran owned, media and photography specialist.
Jacksonville event media coverage
360 VIDEO BOOTH RENTAL FOR ALL EVENTS 

Meet our extraordinary 360 video booth, available to rent for any event! Hop on the platform and create your own slow-motion, 360-degree slow-motion videos by yourself or with a group. It's the perfect addition to any corporate event, school function, wedding, private party, or interactive brand activation looking to separate themselves from the rest. We offer the leading 360 video booth rental services in most major cities across the country, so give us a call or book here online for your event today! 

360 Video Booth Rental For Brand Activations
Your brand deserves nothing but the best there is. Bring your brand or message to life with a one of a kind experience users will never forget with the 360 photo booth! Generate hundreds, thousands, maybe even millions of impressions through social sharing, branded overlays, custom backdrops and more. There is not limit to what we can do with the 360 video booth!

360 Photo Booth Rental For Corporate Events 

Your employees work hard and they deserve to play hard too! Give your team a guaranteed good time that will capture all the best moments from the event in 360 degree slow-motion. We also offer documentation packages with videography and photography, just ask us about it. 

360 Booth For Weddings & Parties 

Set your wedding apart from the rest and re-live one of the best days of your life in slow motion with the 360 video booth rental. Grab some props, family or friends and get ready for the time of your life! We'll even provide you with all of the videos following the event so you can download and share them for a lifetime. 

Our 360 Booth FAQ
Have any
Questions?
How much room do I need for the booth?
Generally we ask for a 10x10' footprint with at least 8' of clearance above. We can downsize this a bit if needed to accommodate your event needs.
How long does it take to set up?
Each package includes a 2 hour set up window for the 360 photo booth. We can set up the booth in as fast as an hour if the window is shorter or it needs to be done during a room flip.
Can I have the 360 booth outdoor?
We can provide our photo booths outdoor. We will need access to a suitable power outlet and a level surface to set up everything. Additionally, we will need protection from the elements (rain, heat, etc.) and can provide a tent for an additional charge if needed. This is to protect us from rain damage or the chance of our gear and attendant overheating! If your event is taking place in the spring or fall, protection is not 100% necessary but at the first sign of inclement weather, we will have to pull the photo booth and this could disrupt your service window. You can also ask us about the VIP Experience that we can use for outdoor as an option too.
Does the package include props?
Yes, every package includes prop hand signs to match your event type or theme. As we move forward through Covid-19, we are NOT providing dress up items such as hats and masks for sanitary purposes.
Can I bring my own props?
Of course! You are more than welcome to provide your own props. You can work them in with ours or provide all of them, whatever you prefer!
Do I have to run the booth?
Absolutely not! Each package includes an attendant who will set up, operate and remove the booth following the completion of the service window.
How do I get my 360 videos?
360 videos can be sent to users via text or email following the completion of a session
Will I receive all of the videos captured?
You sure will! We provide a folder full of all of the videos captured within 3 business days of the event so you can download and share with whoever you please.
How long are the videos?
The 360 booth videos will generally be 16-25 seconds long. This is to help with transmission speeds when users send via text or email.
How do I book the booth
If you are interested in reserving a booth, please reach out to us by phone or submit a contact form. Our standard booking policy is $100.00 as a Non-Refundable deposit with a signed contract to reserve your date and the remainder is paid 3 days before your event.